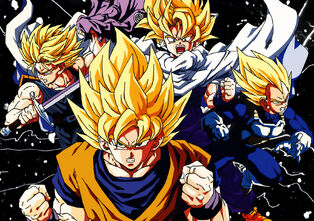 Welcome to Dragonball Z Arena Forum Wiki. This Wiki page was created for the forum-based Role-playing game Dragonball Z Arena, an RPG which gives you the opportunity of being a fighter in the Dragonball Z Universe.
Website: http://z13.invisionfree.com/dbza/index.php
Introduction
This is your quick source to Dragonball Z Arena. Anything to do with the site can be found here. Just simply search for anything you wish to find.
Elements
Races
Attack/Techniques
Training Equipment
Battle Equipment